Milekal is one of the youngest flagships Design & Detailing
Solution Company in global market.
We designed & built our capabilities with most experienced
steel detailing team in this industry.
Our innovative approach and continual learning ensure the quality
and timely delivered outputs to our clients.
Company has formed by group of young enthusiastic engineers, who have vivid experience in construction & infrastructure industry. Our engineers are powered by synergy of USA, Canada, Australia & European structural knowledge & technologies more than decades.
We offer sustained solutions for special client needs through a comprehensive range of services and innovative technologies.
Quality is our state of mind, and achieving client delighters through excellence in project management is the foundation stone of organization.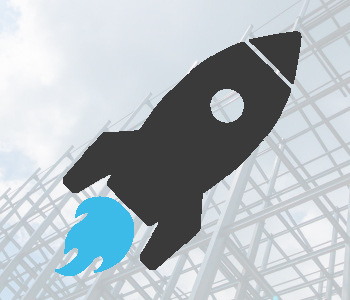 Mission
We commit to nurture; the team of excellence through innovative approach, effective learning and integrity. Beyond employment, we are empowering for future entrepreneurship.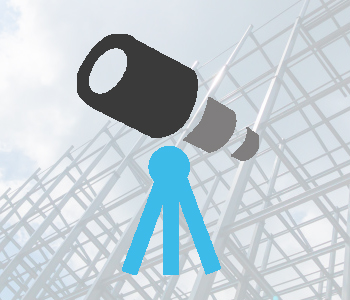 Vision
Timely delivered and precisely detailed 100,000 tons of steel by end of 2021. And be the great place to work in this industry by end of 2030.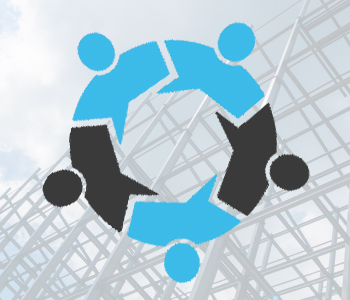 Values
Relationship
Customer delight
Continual improvement
Our Strength
TRANSFORM GRAPHICS INTO REALITY
Best professionals in industry-Having experience in American, Canadian & European Standards.
Average experience of core technical team is more than 15 years.
Team has more than 100,000 hours of detailing experience.
Versatility in designing & detailing experiences- Structural Steel Engineering, Building Solution, Industrial Project & Infrastructures.
Specialized in

High rise commercial, industrial & residential buildings.
Educational institute & laboratory, Hospital, Parking space, Shopping mall, Business spaces
& Warehouses.
Stadium & Sports arena, Airports & Bridges.
Material handling & Conveyor systems.
Pipe rack & Platform work.
Plate works including ducts.
Offshore & other allied structures and
Miscellaneous Structural Steel.

Core project management techniques in line with PMI guidelines.
Client requirement oriented flexible business solution- Value added services in client business chain.
Global presence.
Data Security.
Our Approach
Business Process
In today's business environment, two factors have become common: change and complexity. We work in an environment of constant change and increasing complexity. The right mix of planning, monitoring, and controlling can make the difference in completing a project on time, on budget, and with high quality results.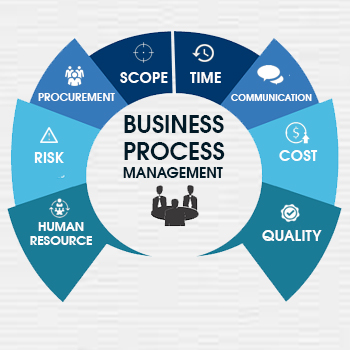 In Milekal, we are working on four business process philosophy:
Better efficiency in delivering services,
Improved client satisfaction,
Increase in quality and
Resolve future risk before it strikes
We have distributed our project work across four different specialized departments to achieve our business process philosophy.
Estimation Department
Project Execution Department
Quality Assurance Department
Project Management Department
We are following core project management techniques in line with PMI guidelines for better project management.
Corporate Sustainability
Milekal is a pioneer in Steel Detailing industry for adopting sustainability as a policy. Sprit of sustainably for us is to serve back to the SOCIETY. Our business and processes are designed to serve the social cause of development of next generation. We propose to work towards the following outcomes from our social corporate programmes;
Education
Health
Skill Development &
Women Empowerment
Environment management has been a most concern area for Milekal Engineering. We are executing in different path of maintain our business without compromising on environmental impact. We believe in GREEN Detailing Practice.
Business sustainability is directly linked to how well we meet expectation of our stakeholders. We are committed toward sustainable development, even out of our operating boundaries.
We starve for internal and external perspectives to identify and understand the risks and opportunities associated with new and emerging issues. We take a data-driven approach to set motivating goals & measure our achievement against those goals.
We are always striving for the BEST…
CAREERS AND LIFE
THE MOST AMAZING PEOPLE IN THE WORLD
WILL GROW THEIR CAREER WITH
HAPPY RELATIONSHIPS,
HIGH VALUES
AND
EVERYDAY LEARNING.
 JOIN US IF YOU ONE AMONG THEM.
See Open Positions
What We Do
Milekal is the engineering service provider, imparting the steel detailing and design services for the clients around the globe. We use the latest modelling technologies to bring cost effective solutions to our clients. Our major contribution comes from United States of America, Canada and Europe.
Milekal Culture
Our unique culture that makes Milekal differentiates from the industry and it enables growth and success.
Reasons To Choose Milekal
Incredible teammates
Milekal provides opportunity to work with best minds in this industry. Our unique culture attracts the high talents to work with us. Knowledge sharing peer group keep entire organization a level above the industry standards.
Fully Equipped Learning Environment
Milekal provides highly effective learning environment. Learning is the only way to shift from where we are currently to where we want. Our library is treasured beyond technical; Leadership, Personality development, Fitness and more.
Great Fun @ Work
We believes that "Team plays together, stays together". We enjoy every moment in life; it can be work, party, get to gather, training or conference. We move with flow and bring amazing results.
Future Entrepreneurship
We always encourages and gives opportunity for our long-time associates to become future entrepreneurs. It can be extension of current business or new ideas; we see the business opportunity and help them to establish. We train our teams always on leadership skills.
Social Responsibility
We contributes to society beyond providing employment opportunities. We strongly support for educating the next generation students and also for women empowerment.
Milekal

Milekal Engineering Private Limited,
CoKarma Building, Durgam Cheruvu, Hyderabad, India 500081.

Milekal Inc.,
2093 Philadelphia Pike #1881
Claymont, Delaware 19703 USA.
Telephone:-
Enquiry : +1 302-601-5286
Sales    : +1 302-261-3176
HR       : +91 91217 73540